Zwei Giraffen Tanzen Tango - Bremer Schritte
It is not a duet, it is not dancing tango and certainly not giraffes. The first part of the title points to the absurd, but right into the middle of the dance city of Bremen: With ZWEI GIRAFFEN TANZEN TANGO - BREMER SCHRITTE, Helge Letonja undertakes the artistic survey of Gerhard Bohner's ensemble piece in 2016 as a creative dialogue with the history of dance. 36 years lie between the work of one and the other choreographer. The "steps" of the current production design her forward in the here and now. Letonja seeks to develop the historic Bremen pioneering phase of German dance theater as well as the future in the future: Bohner's subjects, the absurdity, the relationships between individuals and stereotypes, the living and the totem, fictional characters and human beings - how do they dance today?

Leila was part of the creation in 2016, followed by various shows over the past years in Theater Bremen, Scenario Pubblico- Catania, Theater Bielefeld, Schaubühne Lindenfels (during euro-scene Leipzig) and Staatstheater Kassel.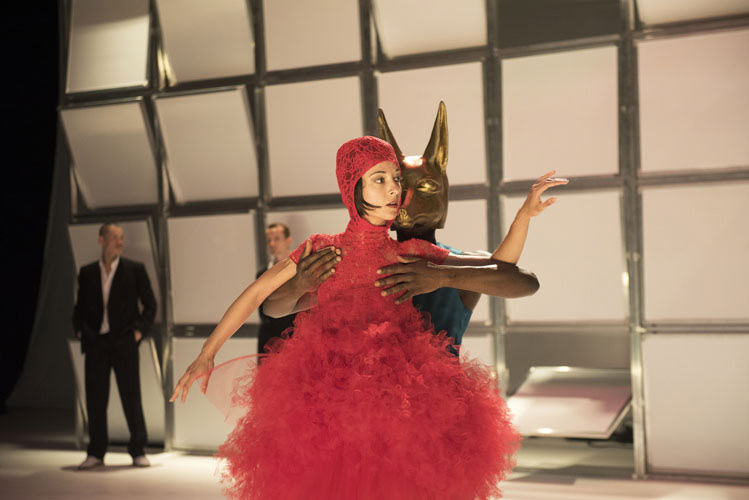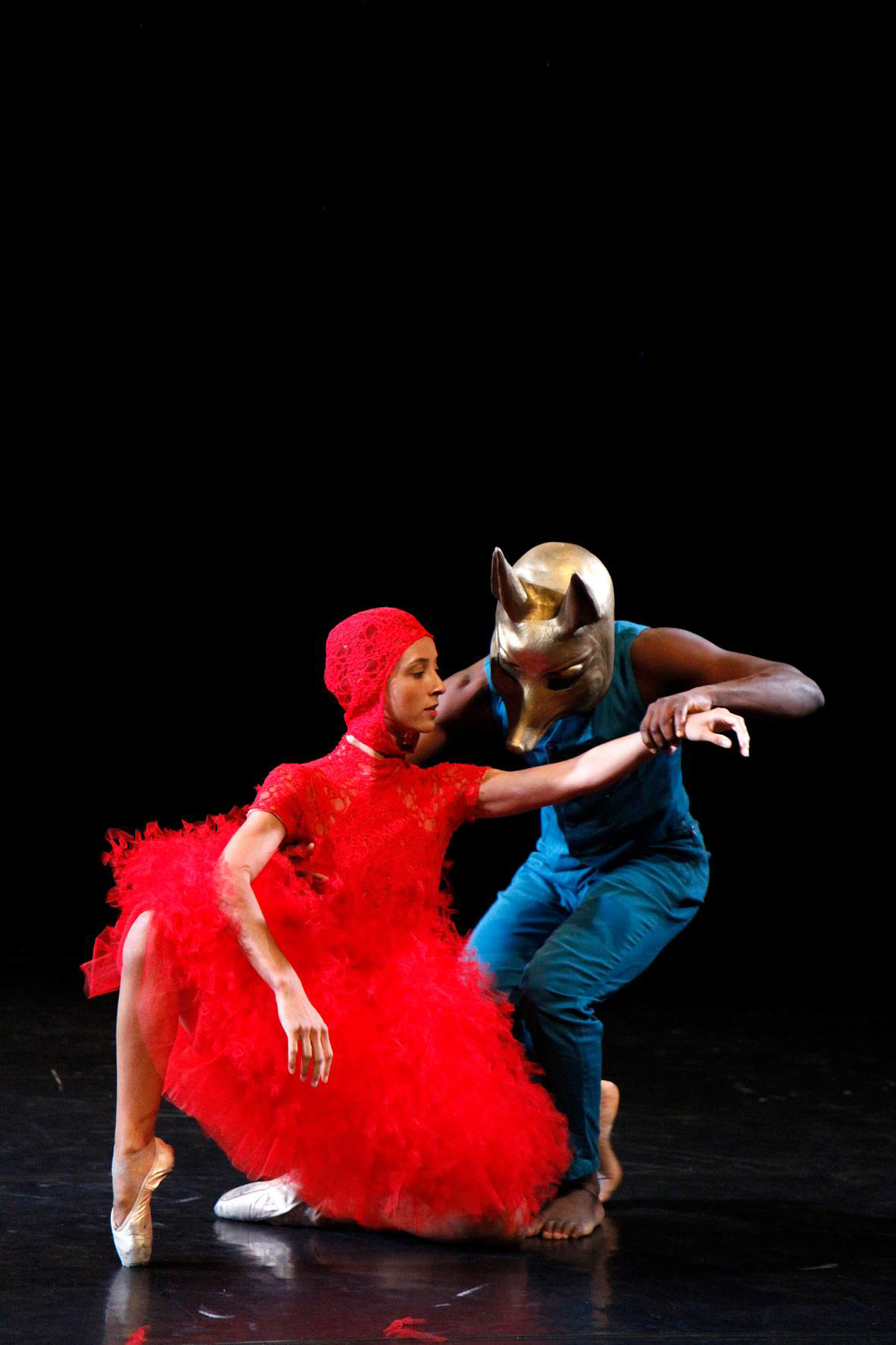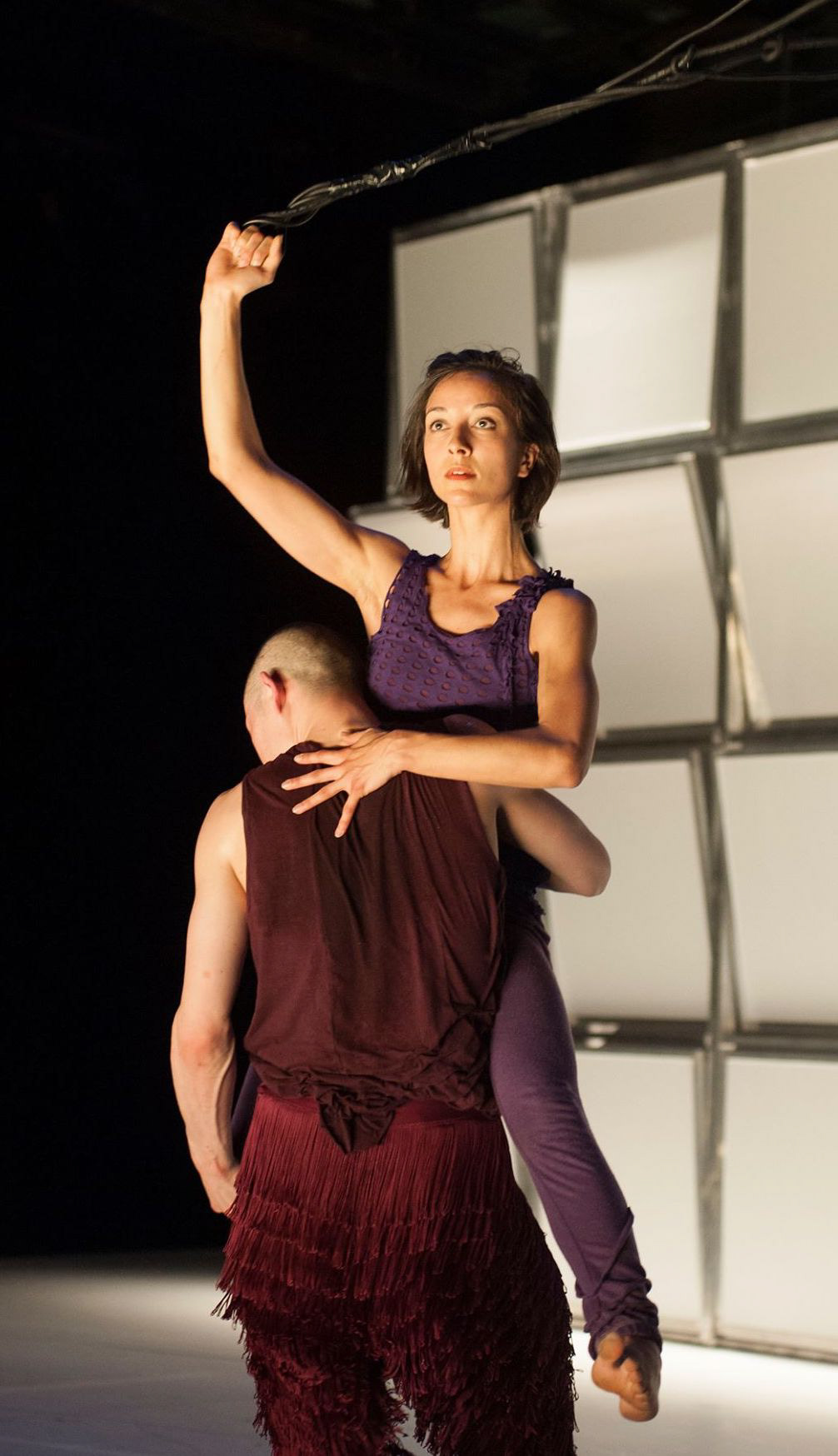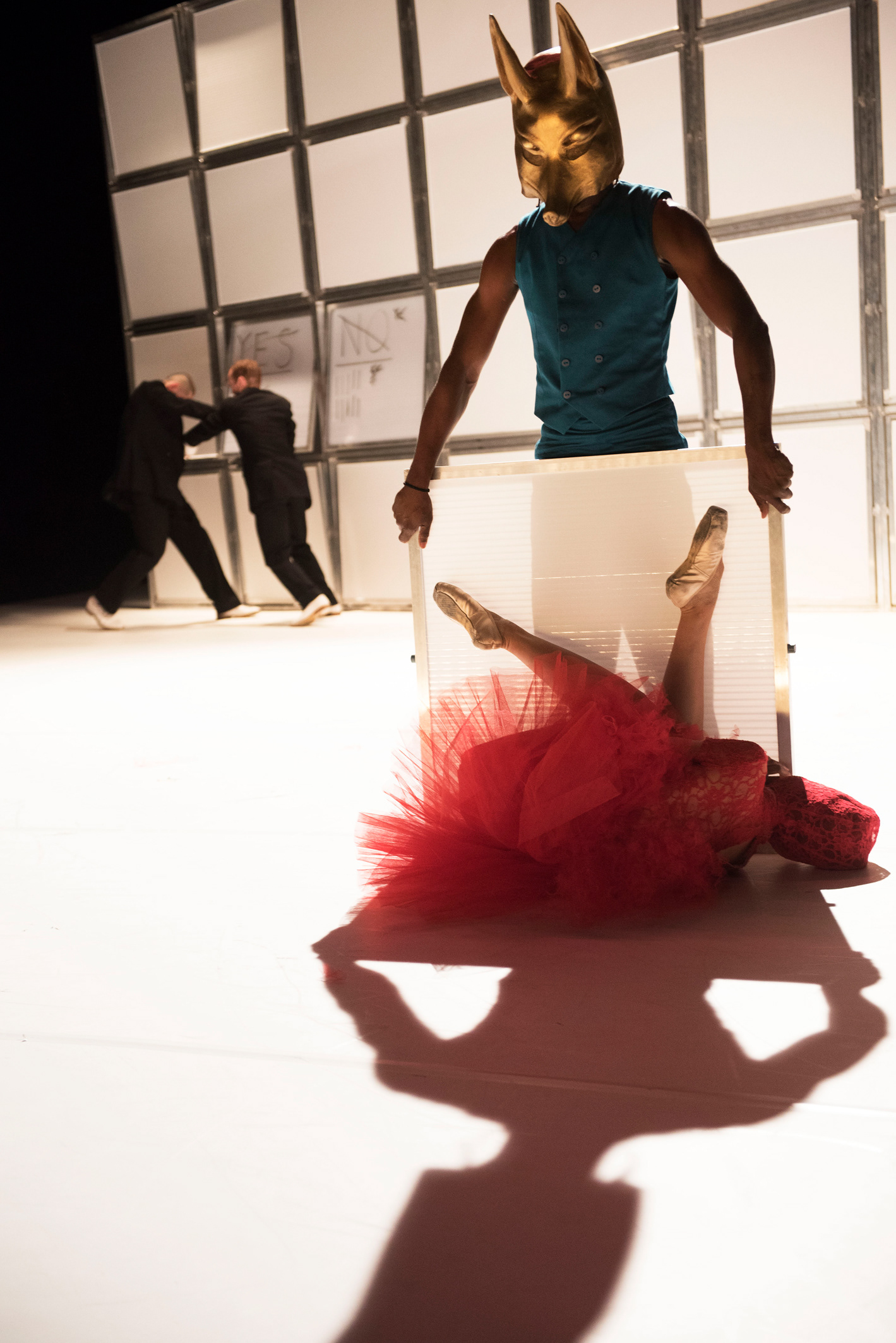 Choreography: Helge Letonja. The original excerpts: Gerhard Bohner
Dance and performance: Kossi Sébastien Aholou-Wokawui, Leila Bakhtali, Oh Chang Ik, Konan Dayot, Irene García Martínez, Mariko Koh, Magali Sander Fett, Frauke Scharf (UA: Dane Badal), Médoune Seck, Nicola Simonetti (UA: Stylianos Tsatsos)
Dramaturgy: Anke Euler
Sound Composition: Serge Weber. Sound in the original piece by: Gerald Humel
Set design: Rena Donsbach
Costumes: Katja Fritzsche
Light design: Laurent Schneegans
A steptext dance project production, in co-production with Theater Bremen, Germany.